Forums » Req. WJ2(Zynq-7000) support »
Error message in digital input block
Added by Johan Henning 10 months ago
When configuring the digital input, an error pops up. After clicking the error away the configuration dialog for the digital input block pops up.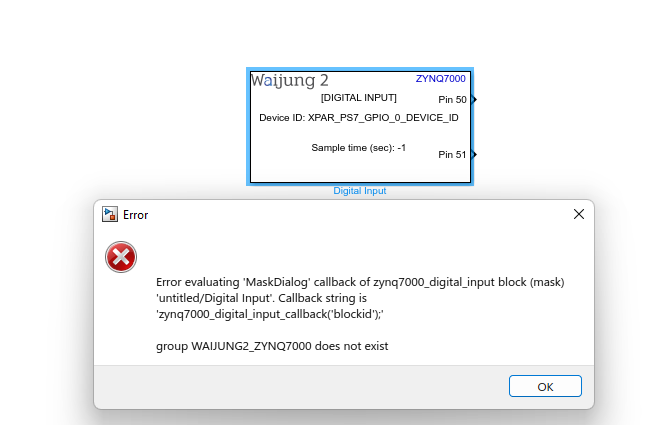 Replies (2)
Hi Johan,
Do you've the model, because I don't get that error message.
Did you placed the target setup block, and select a Vivado hardware reference design with 'inputs' connected/defined?
Success and best regards,
Martin.
Hi Martin,
It does not happen any more. As far as I remember I started with putting a Digital Input block on an empty canvas, then double clicked it and then the error message popped up. But I did not save the model. I will do so if it happens again.
Regards!
johan.
(1-2/2)